Today I want to share my appreciation for this amazing bloggers group I am please to have joined. I am not always in the frame of mind to contribute as often as I'd like, but when I do there is always a renewed feeling of hope. "How are you?" is often a question that seems generic and insincere is some cases. Not so with this group of bloggers. One of my favorite sites to participate in this weekly opportunity to share our blogs is The Brave Wanderer. You can find her at http://www.thebravewanderer.com/2017/01/how-i-feel-in-5-words_11.html
Graphic attributed to:
I look forward to this writer's insights and respect the topics she presents. A favorite component of her blog is the place and space for readers to list how we feel in 5 words. She provides an example of her own to start the thread. It is valuable for several reasons:
I have to think about what 5 things I want to list. This task is not necessarily easy for me. I tend to push feelings to the side to get through whatever challenge is in front of me. Giving myself permission to write how I am feeling offers a way to let go and acknowledge the challenges.
When I share my list, I want to balance it with the positives as well as the not so positives. It helps to see these items on my screen and think about them before I push the send button. Seeing my comment posted makes it real and tangible.
Reading everyone's list of 5 creates a forum where I don't feel so alone. I can see that I am not the only one dealing with the various shit storms of life. Seeing what inspires others and ignites their passion for writing helps push me forward too.
Sometimes it's hard to visualize, conceptualize, and communicate our goals. It is encouraging to receive input from others who are also in varying stages of inspiration. Having a support system is invaluable! Often we need to look outside of our comfort zones and group of immediate family/friends to gain some perspective.
It is reaffirming to receive positive feedback from group members, but it is also beneficial to share and contribute comments. There is something empowering about being able to lift someone up and offer the kind of encouragement that you also seek. The collaboration that occurs within specially organized groups can feed the soul in a manner that you might not find on your daily social media interactions.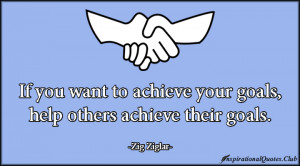 Graphic attributed to:
I hope you will pause a moment to take inventory of your special interests, consider the possibility of collaboration with others, and promote your insights in a forum where you will find individuals who appreciate your contributions. Perhaps 2017 is your year to create the positive interactions that will propel you toward reaching those goals. It starts with a vision for change. I know you have it in you!
My list of 5 things to describe how I'm feeling this week can be found in the posted comments at
I hope you will take a moment to visit.
Happy Wednesday!
Other networking opportunities:
Become an appreciated advocate at: