Taking care of your changing body will allow you to prepare for the birth of your little one. ProSource has a fantastic variety of colorful mats, exercise balls, and muscle therapy equipment! These items may provide relief from sore, aching back muscles, inspire you to maintain fitness, and help during labor. You will find perfect gift ideas for yourself, a friend's baby shower, and your favorite Yoga enthusiast. Shop Now for special offers.
Disclaimer: Please always consult with your physician, doula, labor/delivery team for advice regarding best practices before, during, and after your pregnancy with regard to physical activity and equipment recommendations for optimal fitness.
Two
Pregnancy and Parenting create incredible challenges when it comes to sleep! As your body's shape changes, it can often be hard to adjust to a comfortable sleep position. I was a tummy sleeper prior to pregnancy. When I did try side lying, I found myself rolling to the right instead of staying on my left side as recommended by my Obstetrician. Body pillows, sleeping upright in a chair, and other attempts to accommodate my growing belly were rarely successful. I was not only hormonal, but tired and sometimes even irritable from lack of sleep.
I researched several on line reviews and found that "nectar" mattresses have an excellent reputation for quality and comfort. This is the mattress I would have loved to own when I was pregnant! Totally worth the investment! There is a guarantee and special offer on this site that you don't want to miss. Enjoy your pregnancy in comfort with a "nectar" mattress created especially for this season in your life.
365 Night "Sleep Trial" Available!
My skin decided to be extreme during my pregnancies. Skin that was previously clear and smooth became less silky and I had more breakouts. Additionally, the presence of stretch marks became more visible as my belly expanded to accommodate our developing little "snuggle" c. 2001 (a term of endearment given by my husband.)
Pregnancy is the perfect time to embrace the benefits of high quality skin care. Looking your best and taking care of your body is a fabulous way to feel confident, promote healthy habits, and develop a special routine that will encourage you to take time for relaxation and meditation.
The Spoiled Mama has a beautiful selection of toxin-free, organic, high quality skin care products for before, during, and after pregnancy! You will also be surprised to find a Happy Mornings Tea To Help Morning Sickness. This is perfect for alleviating nausea regardless of what time of day it hits. Discover the best nipple creams (Fix that Sucker Nipstick Nipple Cream for Sore Nipples) for breast feeding moms, calming and hydrating body wash (Luxe-Mama Calming and Hydrating Pregnancy Safe Body Wash), and
Mama's More Milk Please Tea to Increase Milk Supply
A Season in Your Life that Deserves Special Attention!
Four
Reader moms will love receiving a specially autographed book from their favorite author! Check out this incredible Collectibles site and find a treasure to share.
Donating to a charitable cause plus receiving a stunningly simple yet elegant piece of jewelry are two gifts in one for Mom on her special day! So many selections of bracelets, necklaces, and rings are available just in time for summer beach wear and seasons beyond!
I love a product with an incredible beginning!
"Pura Vida" means "pure life" in Spanish, a Costa Rican philosophy that encourages the appreciation of life's simple treasures. Slowing things down, celebrating good fortune, and refusing to take anything for granted embodies this laid back lifestyle. "Pura Vida" means living life to the fullest.
It's more than just a saying... it's a lifestyle.
Every Pura Vida Bracelet is carefully handcrafted by artisans around the world. The commitment to their craft is conveyed through the quality of their work. The artisan's dedication to the "pura vida" way of life is demonstrated in the seemingly endless color combinations and innovative styles. Each bracelet is as unique as the person wearing it.
About the Artist
"I like to use metaphors from nature, symbolic of human experiences... rosemary for remembrance, a bird for healing, a butterfly for strength against adversity. These items can mean different things to different viewers. I try to give each piece another level of meaning that's not always obvious—that the viewer can sense or imagine." ~ Susan Lordi
The Willow Tree is one of my absolute favorite gift selections when it comes to acknowledging special moments, poignant memories, and milestones. There are so many beautiful works of art available and I am incredibly excited to have this opportunity! I will never forget receiving my first Willow Tree piece, and I am confident that you too will find a special tribute to your loved one.
Willow Tree Art is a gift that will be received with a happy heart.
Honor Mom with Beautiful Milestones!
New Mom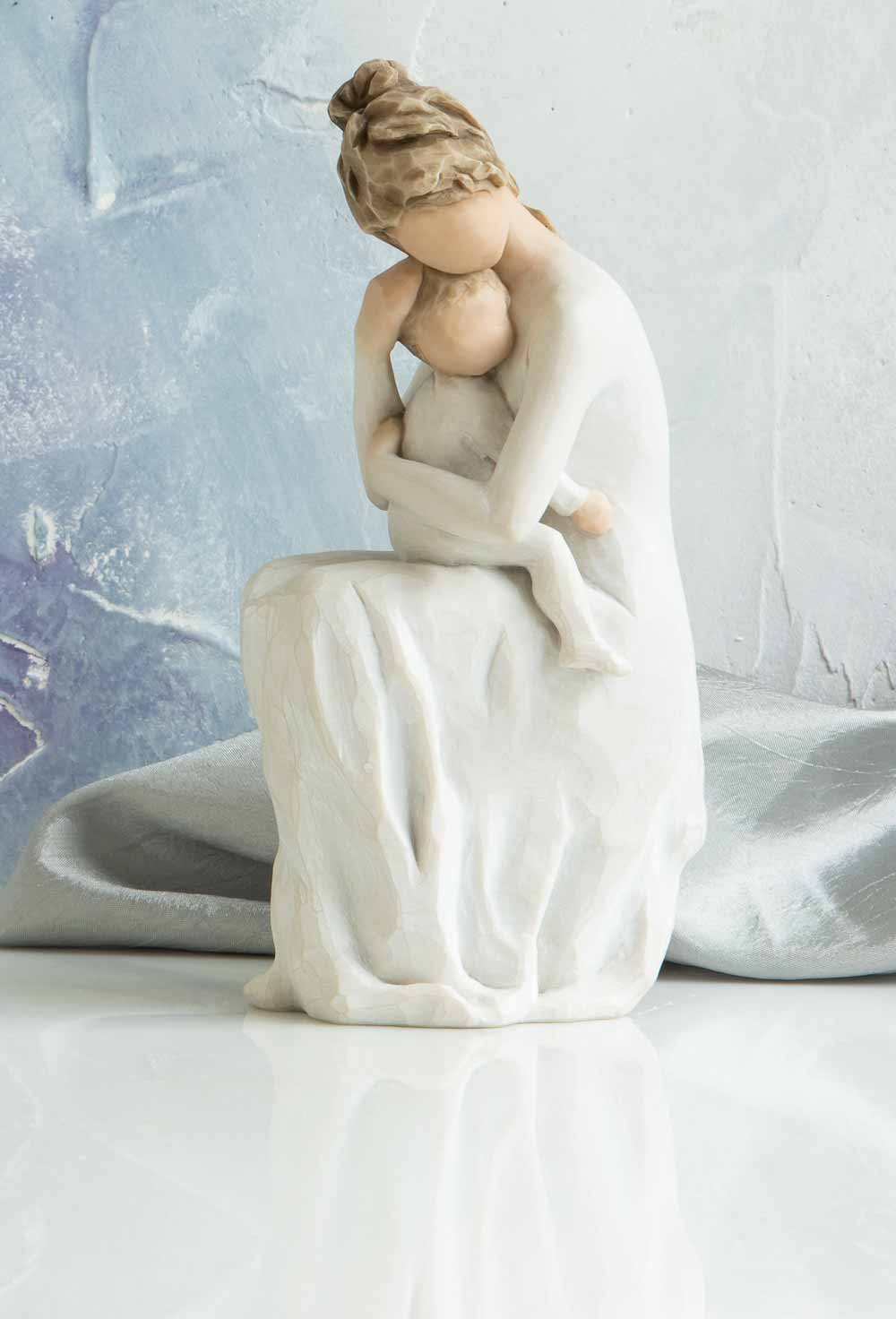 Bringing Baby Home
A gift to celebrate new beginnings, new babies, new families… and the loving relationships that develop between parent and child, grandparent and child… Works well in Family Groupings.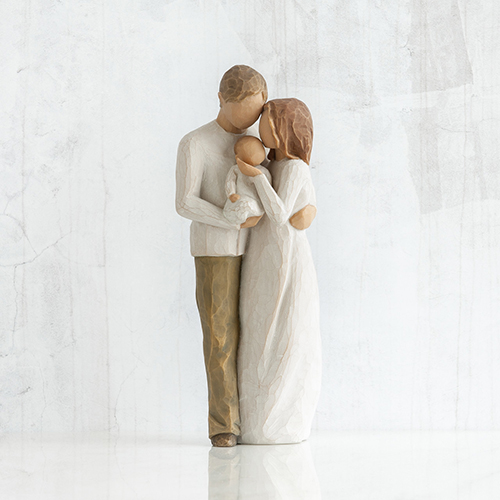 Teach, Learn, Advocate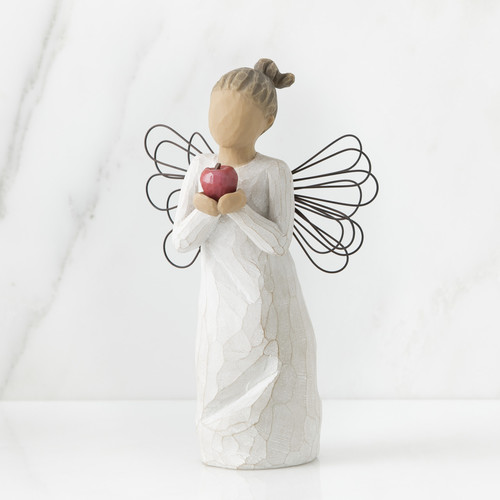 Seven