World of Writer Mom.org

is part of an affiliate program. This means that if you make a purchase through the links I promote on this site or on its related social media platforms, I may earn a small commission from that action to support World of Writer Mom.org Important:You will NOT be charged more when buying products through my link. 100% Commission is donated to local school. Click on pictures to purchase merch.
Monkey Bars, Mud Pies, & Movement
by: M.B.Varville-Rodriguez
Our children are getting ready to return to school this week. Fall sports season is near! Who is your favorite team? Time to get gear ready for our football fans! Today I found this awesome reminder from an article I wrote a while back. Please consider that being in a classroom all day can have a significant impact on the physical and emotional well being of our students.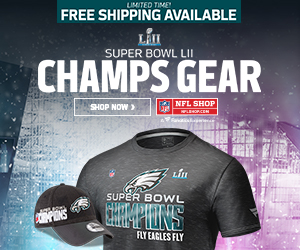 I love to get to school early and look forward to the car rider line-up. This is not because I enjoy the chaotic rush of cars and strange driving habits of other parents, but because of the way the school literally looks as if it has burst at the seems.
As soon as that bell sounds, the doors are flung open and the repressed energy from hundreds of children rushes out to greet their weary parents. You can feel their relief as they anxiously search the line of cars. Some children are walkers, yet run full steam ahead with their backpacks dragging and music instruments clunking against their legs. Other children drag themselves down the sidewalk and are reluctant to move quickly. Safety Tip: Make sure shoe laces are tied and encourage use of No-Tie Laces if your child needs a little extra assist in this department.
There are so many ways to leave a building once that bell rings! Chances are those children have been given few opportunities to move during the day. Some teachers are great about offering "brain breaks" where students get up out of their seats and move, stretch, and change positions before returning to an assignment. Teachers may also have seating alternatives that provide just the right sensory adaptations needed by students who have difficulties with attention span. This may include exercise balls, cushions, bean bag chairs, rocking chairs, and standing desks.
But most children do not have ample opportunities to "motorically express themselves". It is important that they have some down time upon return home. Although it's tempting to ask lots of questions regarding, "How was your day?", the reality is your child may need to have some time to decompress prior to engaging in detailed conversations. Allow play time to release some of that energy that had to be contained during class time. Unstructured play such as free time at the park or indoor moving to music can help decrease some of the stress that accumulates during their school day.
Jump, skip, hop, swing, slide, twirl, run, gallop, walk, reach, and explore outside before the weather turns cold and winter sets it. Make active play time a part of your after school schedule. Home work will be harder for all involved if movement is not sandwiched between school and dinner time. If the weather is uncooperative, have a few activities for inside that will work. (Crunched up newspapers to toss into the laundry basket or indoor mini-trampolines can be helpful.)
The most hilarious thing my brothers came up with was the day they found the elastic tops to our mother's panty hose. (She always kept the tops to use as elastic bands for a number of reasons.) The boys figured out how to shoot those elastic bands up to the popcorn ceiling where they got stuck. Mom came home to find the ceiling decorated with hanging elastic panty hose bands.
So let the kids get creative and encourage them to move. (Even when it drives you nuts.) They've been in school all day, and like anyone feels after work...they need to blow off some steam before bedtime. I'd love to list a few ideas now that school is underway. Please feel free to share your strategies too!