World of Writer Mom.org is part of an affiliate program. This means that if you make a purchase through the links I promote on this site or on its related social media platforms, I may earn a small commission from that action to support World of Writer Mom.org Important:You will NOT be charged more when buying products through my link.
100% Commission is donated to local school. Click on pictures/links to purchase merch.
The Real Problem with My Need to Sleep
by: M.B.Varville-Rodriguez
One
I think of all the ways I WISH I could effect positive change.
What can I say or do that will encourage those
with whom I come into contact every day
or even occasionally?
I just want to make a difference.
Do I sometimes over think this?
Perhaps.
But how Omaze-ing it would it be if all of us
took a second to think of one thing we could do
to change something for the better?
"Advocacy begins with ONE!"
Travel through time and space
What if our dreams are really
opportunities for us to leave the planet
while we sleep?
What if there are parallel worlds
that reveal themselves to us
only in our sleep?
Why do I keep dreaming about
places I've never seen before?
Perhaps I just need
a more comfortable place to sleep
and not get up all night to write
my ideas down in ten thousand journals.
This is my dream house/writer's retreat. Maybe one day...
Three
Tomorrow I will organize and label
my files, all those loose pieces of paper,
the many notes I keep taking;
some on napkins, receipts, and even
band-aid wrappers
I want to spend the entire day
cleaning out my desk
color coding my lists of projects
Prioritizing what I want to write next.
If only I could fall asleep now...
maybe I wouldn't be so tired tomorrow.
Everyone needs a soft place to
lay their head and sleep peacefully.
Four
The oven is a disaster.
Pizza cheese and lasagna noodles
overflowed and sauced up the insides.
This weekend I need to remember
to purchase the oven cleaner.
And this time I won't
try to take apart the oven door
like the last time, when I had a
hard time putting the dang thing
back on the hinges.
It. was. HEAVY!
Oh, and those burner inserts?
Yeah...those can be replaced.
No amount of cleaning/soaking/scrubbing
is ever going to return those disks
to their former shiny selves.
Not worth the stress no matter
how much someone wants to convince me
that I can "save money" by cleaning them.
These headbands are super awesome!
No clean up session is going to
make these bands slip!
#WorldofWriterMomRecommends
#MaviBandz
Five
I marvel at the times my children
decide to get along and cooperate
instead of arguing and annoying each other.
It's usually when I need them
to fall asleep.
Why is midnight the perfect time
to laugh and tell stories?
Oh, and isn't it the best time of day
to discuss Halloween?
(It's next month! Can you believe it?)
Maybe they take after their mother
who writes best at night
and thinks of the weirdest things
when I should be going to sleep too.
Sigh.
Six
I wonder about other families from
around the globe.
What are they feeling, thinking, and worrying about?
I know they must lay awake at night
concerned about the same things
I worry about.
Health, safety, food, clothing, shelter
The quality of education and availability
of resources...is there enough to go around?
This leads me back to ONE.
I just want to make a difference.
"Advocacy begins with ONE."
Seven
There are a million creative things
I'd love to do....but time and finances...
I never considered myself much of
an artist.
Not like my mother.
She exemplifies creativity.
drawing, painting, home design,
baking, cake decorating, embroidery,
macrame, reupholstering furniture, sewing,
candle-making, candy creations, gardening,
canning of all sorts, cooking,
homemade salsa and pickles...
The list is endless.
How could I ever compete?
I am simply in awe of her
endless array
of creative skills.
I am happy with my random doodles
and my somewhat curious penchant
for drawing light houses that teeter
on gray, shaded boulders.
There are moments when I begin to see
a glimmer of her in myself.
Perhaps it's not so much the lack
of time and finances as
the realization I am still trying
to live up to my self-imposed expectations
of motherhood.
Eight
I spend a considerable amount of time
wondering about my "Flintstone" feet.
That's what my kids call them.
My left foot was injured a while back.
A LONG while back.
It never healed properly, and it is ugly.
Sometimes my knees ache
and I need to add a brace for support.
I used to teach aerobics of all styles,
lifted weights in the gym,
and loved being a trainer.
While I know I'll never be at that level again,
I still think about how I can return
to a more realistic workout routine
and maybe even rehabilitate the left foot.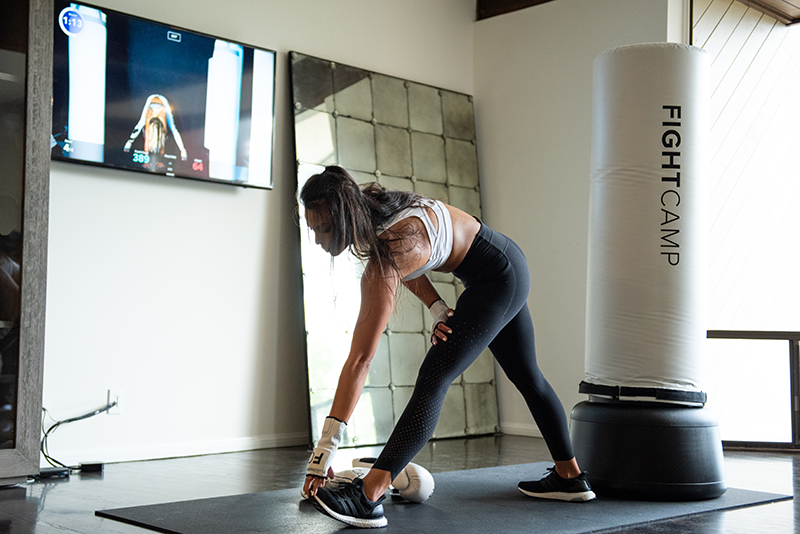 Nine
I am already having the nightmares
before Christmas!
Sometimes these nightmares start
during the summer.
In my nightmare, I am unprepared
the day before Christmas.
I have nothing planned.
There are no gifts under the tree.
I have no stocking stuffers.
and...
I haven't shopped for groceries.
Each year I hope to start early
so I can relax and enjoy family time.
(Refer back to SEVEN.)
I know we can't compare ourselves to
our parents...but it's inevitable.
I always...and I mean always...
wonder how I'm going to manage
to make Christmas as incredible
as the ones my mother pulls off.
Yet, each year...I "fake" my way through it.
(At least that's what I used to tell myself.)
I am working toward developing a
more kind, loving, and spirit filled attitude
toward my harshest critic...myself.
I just want a few fun pictures to put into a book.
Copyright 2018 World of Writer Mom
Ten
One of the biggest things I think about
when I should be going to sleep at night...
How am I going to get up in the morning?
No matter how much I may have accomplished
during the day and even into the night...
The endless list of concerns has a hard time
turning itself off.
There's always...
One more idea to write down.
One more problem to process and solve.
One more worry to settle.
One more activity to plan.
and One more page to turn
in this journey we travel together.
Wishing all of you a weekend of adventures,
solutions to your challenges,
answers to your prayers,
&
resources to help you survive
all of
your collaborative projects!
1
00% of all commissions earned from pictures and links on this site
are donated to a local high school in
Colorado Springs,Colorado
for school year 2018/2019
Message me for details if interested.