Every Wednesday I will provide a writer's prompt
on my Facebook page. Thursday will be the day I
hope to publish the story that is selected. If I do not have
submissions from readers, I will write the story.
Hoping to share reader's inspirations and creations this year!
Driving home from vacation with your kids,
a blizzard hits.
Results of this prompt from January 2, 2019
I did not receive story submissions for this prompt.
So here's my story of
actually getting stuck in a blizzard
with my children the day after Christmas.
WRITER MOM COPING STRATEGIES
#1
Story telling can feel overwhelming sometimes. That feeling has often created personal
roadblocks when it comes to getting the ideas out of my head and on to paper. For this prompt,
I pieced together the posts I created during my family's unplanned adventure. Pictures from
Instagram posts and brief notes I added helped bring this together. Story telling doesn't need to
be a formal sit down at the computer event. Gather what you already do each day and
organize your thoughts onto one page. That's how it begins. I am working to make this
a habit as part of my 2019 goals and strategies. I'd love for you to join me and see how we
can support and encourage each other.
Writing, parenting, and promoting....let's make this
a place to
create and share resources.
Social Media Notes with additional information
SURVIVAL SKILLS IF YOU GET STUCK IN A SNOW STORM
We were snowed in on our way back home from Christmas break, but grateful we found a safe, warm place in Vaughn, New Mexico. I spent the first night in the car with the kids when the roads got too dangerous to continue. There were no available rooms at the hotel when we stopped, but I was able to reserve a room for the next night on Expedia.com The next morning, we had to go to Penny's Diner, where we were allowed to check in early at 9 AM due to our situation. (All guests check in there!) The kids and I were hungry and greatly appreciated the warmth of the small town diner. The food was wonderful too. We were exhausted and went to our room after eating. The door was so frozen we had to kick the side to get it open. I had the kids unload our luggage and bring all the blankets and jackets inside in case the electricity went out or the heater froze up. After getting settled,we all fell into a relieved sleep. I had spent the previous night making sure the kids were warm by allowing the car to run 10-15 minutes every hour with the window cracked a little. (Making sure the exhaust is clear and unobstructed by accumulating snow is extremely important if you are stuck in a storm. The risk of
carbon monoxide poisoning is real.)
Safe inside our heated room, this mama snuggled under the blankets with a jacket and hat on to get warmed up. Being tired and concerned affects your body temperature! The next morning, we looked outside and were struck by how lucky we were to have stopped. Drifts of snow came up the sides of the hotel room and blocked our door. Nobody had been able to get through to clear a path at that time. (Later we heard a snow blower going to each door in an effort to make each guest's exit more accessible.) We tried to reach Penny's Diner by phone, but couldn't get through. I wanted to make sure we booked another night because I realized there was no way we were getting out of there at that point!
I used an ironing board to pave a little path and get out. The kids and I bundled up and walked to the diner. The diner, gas station, and motel office were closed, but we had purchased a little food at the gas station last night to warm up in the microwave. (Soups, fruit, sandwiches, and water were great choices along with some fun snacks for the kids.) Seems like everyone was delayed due to the severe weather. We had to wait until the snow stopped. Someone from the diner/hotel checked in and called us around noon to ask if we needed to stay another night. (Yes!)
We were informed that the diner was open too, so we walked back for a meal. Making memories one adventure at a time..Thankful we packed extra blankets and coats with our emergency gear. Also thankful we had truckers in front and behind our vehicle last night. Made the trip better so we could find a safe place to stop. Remembered this advice from my dad. (Along with those emergency supplies
)
I am thankful to my mom, who was an expert at packing and traveling with 6 kids back in the day! I learned from the best, for sure!
Looks like we're going to be in New Mexico a little longer than expected.
It's still snowing and our room door has a huge drift up the side.
Good Morning from New Mexico. Still snowed in
but warm and cozy.
Best breakfast in New Mexico!
Copyright 2019 World of Writer Mom
We were stranded from Wednesday evening through Saturday and were finally able to safely leave on Sunday morning. We saw RV's turned over in the ditch, cars that had slid off the road, and emergency vehicles helping pull people out of the snow. My heart beat fast as I realized how dangerous this storm had been, and very happy I had the opportunity to pull off the road when we did. There was a point on Wednesday night when I did wonder if I should keep driving, but knew that it was a long way before we would be close to another stopping point. As scary as it was to stop at night with my children, it could have turned out much worse. Always, and I mean ALWAYS trust that mama instinct. And even when your kids think you're being "over protective" about packing blankets, coats, and extra toilet paper...do it anyway!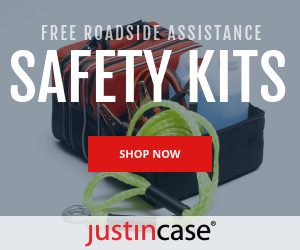 Here's a list of items I had when our emergency occurred:
BLANKETS
This
blanket
is especially helpful as a calming technique and coping strategy for sensory overload!
COATS AND EXTRA HOODIES/JACKETS
TOILET PAPER/PAPER TOWELS/ZIP BAGS
TRASH BAGS
A BUCKET
(Can be used for emergency toilet or snow removal)
TOWELS
MATCHES/LIGHTER in case we
need to heat something up.
(Note: I'd never use these unless it was a dire
emergency. It makes me feel better to know it's
there if needed. Thanks to my scouting experience.)
ROAD SIDE EMERGENCY KIT
WATER
SNACKS
(More than junk food)
PERSONAL DELUXE "MAMA" STYLE
FIRST AID KIT
(There are many ways you can decide what goes
into your kit. Our family has a rolling back pack style
fully loaded with whatever we might need on trips.)
JUST for BABIES & TODDLERS
(Sleep options when you travel with the littles.)
If you have little ones who will need help walking in the snow or unable to walk unaided through large drifts, make sure you have a sturdy, safe, and ergonomic way for you to accomplish that. The last thing you want to worry about is dropping them or falling with them. I saw several families with little ones and recognized how hard it must have been to carry babies into the diner as they navigated through the snow and ice. You're going to want your hands free and available to manage emergencies.
Here are a few options:
BOBA Baby Wraps
Thank you for taking a few moments to read and share
your time with me. If there is anything I can do to help
encourage, inspire, or promote your work here, please
let me know. Message me on face book at
https://www.facebook.com/writermomadvocate/
Remember that Wednesday is your opportunity to share a story.
Writer's Prompts are revealed on FACEBOOK page
One story will be selected for publication here
to promote your work.
Message me with your ideas.
Wishing all of you a week of adventures,
solutions to your challenges,
& resources to help you survive
all of your collaborative projects!
Please note that I donate 100% of any commission earned through sponsored links
to a non-profit school for my children.