World of Writer Mom.org
is part of an affiliate program. This means that if you make a purchase through the links I promote on this site or on its related social media platforms, I may earn a small commission from that action to support World of Writer Mom.org
Important: You will NOT be charged more when buying products through my links.
100% Commission is donated to local school. Click on pictures/links to purchase merch.
WELCOME TO WORLD of WRITER MOM's
Resources & Treasures & Recommendations
Written by: M.B.Varville-Rodriguez
Click on product pictures for more information.
Purchases available when you click.
Heaven knows this tea is a blessing.
A Perfect blend of organic ingredients to relieve the symptoms
of PMS, cramping, bloating, and other aches related to periods.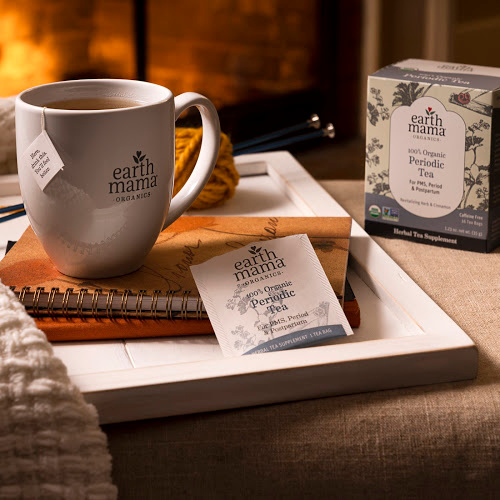 Oh my gracious!
The heartburn during pregnancy is such a challenge!
Seems like it can happen at any time, and for me
it often occurred when I tried to go to sleep.
Here's a wonderful way to combat this pain.
Add it to your bedtime routine and allow yourself
to enjoy
a more restful night.
You deserve to treat yourself well
and take a moment to breathe!
Supports breast feeding!
Tea is also relaxing for moms during bottle feedings.
I ended up experiencing a combination of feeding needs for my three children.
Find what works best for YOU!
Any way you choose to nourish your baby,
adding a wonderful, warm or iced tea beverage to your routine
is a benefit for you and for baby.
Take care of yourself too, mama!
I love reading and learning more ways
to support my journey as a mom.
Really wish I had access to this one when my littles were born.
Can't wait to hear how it helps you!
Please come back and share your insights at
worldofwritermom.org
https://www.pinterest.com/MBVRodriguez/pins/
https://twitter.com/PTZTree
https://www.facebook.com/writermomadvocate/
I always loved our bath time routines.
These products are gentle and have a wonderful aroma!
Allow yourself to relax with baby
a
s you both enjoy these amazing products
from Earth Mama Organic Products!
Here are a few more fabulous offers now available
through World of Writer Mom.org
(An affiliate for Earth Mama Organic Products)
They grow up so fast!
This is my "baby" holding his baby nephew.
Adorable!
MORE Supports and Resources!
My first born. I thought I knew a lot,
but also realized how much I still had to learn.
Copyright 2018 World of Writer Mom
She just turned 16 this year. Time is crazy quick!
Expand your supports as they grow.
It takes a team!
Stay fresh all day! You'll be ready for all the intense activity
required as you keep up with your kiddos.
"Love the peaceful moments. Embrace the silence.
Reflect on the journey.
Because as soon as nap time is over...
It's non-stop action.
Just BREATHE!"
~ Mary at World of Writer Mom
Copyright 2018 World of Writer Mom
These Earth Mama kits are so perfect for travel!
You will have so many adventures with baby,
and this fits into diaper bags, carry on luggage, and
in the console of your car or stroller basket.
Get one for yourself and pick up a set for your friend.
Makes great baby shower gifts!
Don't forget the tushy!
Now here's a way to
CELEBRATE
!
I especially craved cranberry juice after giving birth.
I'd probably add a splash of that to this recipe.
Love to all of you mamas!
💗
Wishing all of you a week of adventures,
solutions to your challenges,
answers to your prayers, &
resources to help you survive
your collaborative projects!
100% of all commissions earned from pictures and links on this site
are donated to a local high school in
Colorado Springs,Colorado
for school year 2018/2019
Message me for details if interested.